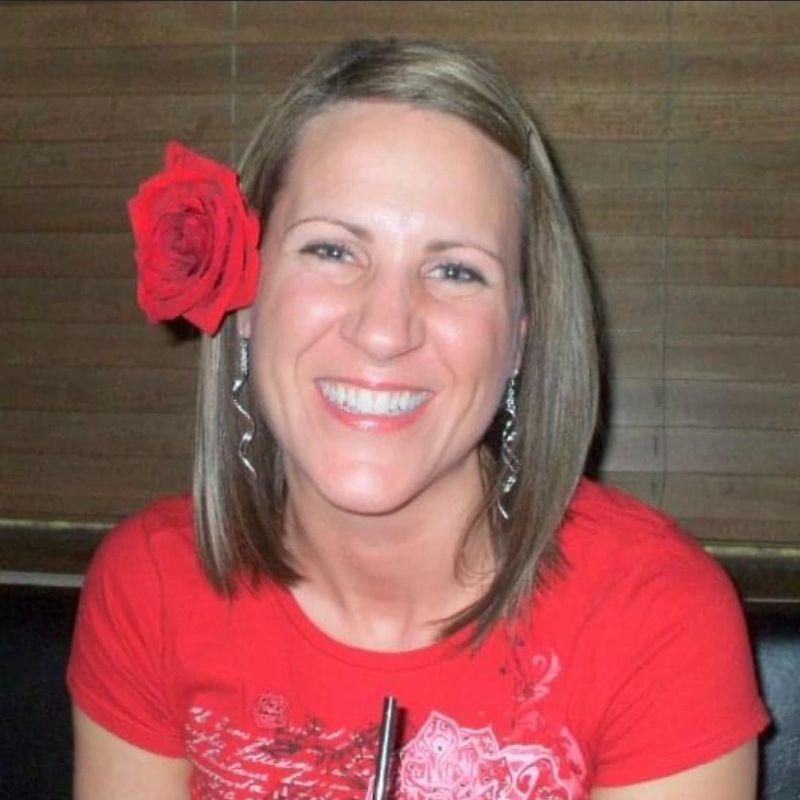 Jennifer Slingsby - Creator/Founder of Metaphysical Creations 

Clairsentient, Channeler, Reiki Master/Teacher, Spiritual Teacher, Healer, Wife, Mother, Breast Cancer Survivor, Artist, Vegan.
How I Got Started:

Metaphysical Creations was created on January 1, 2017. During this time I also worked as a full time Therapeutic Art Specialist; providing art therapy to at risk youth in my community. 
I knew deep down for years, that I would eventually leave this company. The job was a dream, the politics and poor treatment of staff was not. I was unhappy. 
I was then diagnosed with stage three breast cancer on March 16, 2018. I knew this was going to be a turning point in my life. And it was.
During my 21 months of Chemo/Radiation/Surgery, I knew I had to make some major life decisions. All the while, I continued to expand my online shop. I specifically remember creating an entire Bohemian jewelry line from my bed! 
My spiritually and creativity took a front row seat. Instead of caring for others, I started caring for myself. I know this sounds selfish but it was the only way. I felt it in my bones. I had my first major spiritual awakening while laying in bed for an entire year. I dove deep down into all the facets of my soul, and rediscovered who I truly was. I made the commitment to never lose myself again. I would forever be my authentic self. Being away from the distractions of my 9-5, I was able to process and release trauma like it was my new full time job! I was transforming.
I quit my position as art therapist (After 11 years) in March 2019. Once I quit, I was terrified I was making a poor life decision. But I also knew, that if I went back to that toxic workplace, I would be distracted (Once again) and the cancer would surely return. I realized that I may have never left this job, if the universe hadn't stepped in, which eventually put me on my true path. The universe is so magical, the way it always shows up for you. Anyway, I was both grateful and embarrassed that I hadn't been practicing what I was preaching. I felt like a fraud. 
During my cancer treatments I had gone 100% Vegan and Cruelty Free. (After being a vegetarian for 16 years)  I also attained my Reiki Levels 1.2 and 3. I am now a Reiki Masters/Teacher. 
My current shop has recently dramatically changed, because I have dramatically changed! I am now  living an authentic life, and I feel reborn and unstoppable! 
I was initially selling Crystals, Herbs, Smudge Sticks, Jewelry, Bath and Body, Fragrance Oil Candles, Reiki, Tarot readings and a variety of other handmade products. Business was okay, but I still didn't feel true to what I had envisioned for my business.
What inspired the change, was the constant nudge from my guides to create healthy products, and only healthy products/services. This was a vibrational match. It just made sense. I knew I wanted to make clean candles, so I began researching fragrance oil candles. I learnt that they are filled with poisonous chemicals such as benzene, toluene, naphthalene, tri-decane, tetra-decane, penta-decane, petroleum, hexadecane etc.
I love candles, I have always loved them! I burn candles daily in my home with five cats! I was shocked to learn that most fragrance oil candles could be so toxic. Could this have contributed to my cancer diagnosis?! I knew I had to eliminate these chemical filled scented and colored candles from my shop. After all, my shop prides itself  on quality, natural, meaningful, therapeutic and healthy products/services. 
So I got thinking, I will marry my love of pure ingredients like soy wax, natural essential oils, organic botanicals, genuine gemstones, and create the healthiest candles on the market, using only these ingredients! 
Making these pure, therapeutic, Reiki infused candles heals my soul and my body. I know without a doubt, I am healing people all over the world, as I have healed myself with these very practices. I've never felt this happy and healthy in all my life. 

Also, I've been cancer free for three years! Every candle made is a celebration for me. Thank you for making my dreams come true and for allowing me to help you! 
Abundant Blessings,
Jennifer Slingsby 
REIKI INFUSED CANDLES - HARNESS THE POWERFUL PROPERTIES OF NATURAL BOTANICALS, ESSENTIAL OILS AND GEMSTONES, AND PREPARE TO BE TRANSFORMED! 

Here at Metaphysical Creations, we are committed to reducing our carbon footprint by using organic, homegrown (Where possible), sustainable, ethical, vegan and cruelty free botanicals and essential oils. 

We are focused on recycling, reusing, up cycling and reclaiming as many materials as possible.
Your order will be packaged in a 100% recyclable/reusable paper box or bag, crinkle paper, tissue paper, paper stickers etc. We hope that you are able to continue to reuse these materials. 
All products in our shop are infused with Reiki, are 100% vegan, sustainable and cruelty free!